School of the Arts Faculty and Staff
Our dedicated faculty and staff offer our students the knowledge and skills to thrive both in and out of the classroom.
Faculty and Staff
Dean College was ranked #5 in Best Undergraduate Teaching in the 2022 U.S. News & World Report Best Regional Colleges, North category.
Below is a list of faculty and staff members at the School of the Arts. Click on the drop-down menu for more information.
Dean of the Joan Phelps Palladino School of Dance and the School of the Arts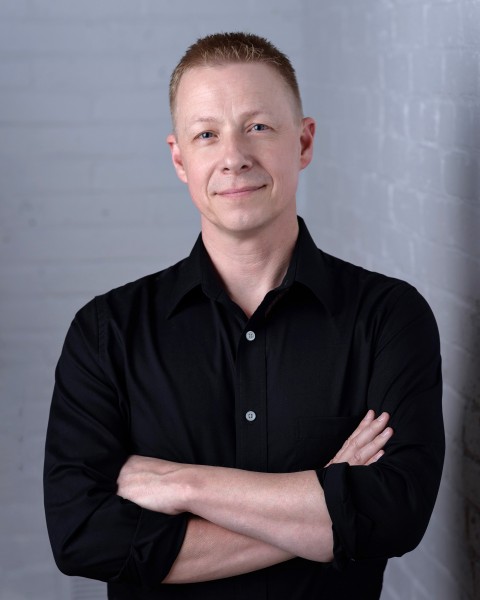 Marc M. Arentsen is the Dean of the Joan Phelps Palladino School of Dance and the School of the Arts. He is a master teacher, consultant, and artistic leader whose teaching expertise includes ballet technique, dance history, dance composition and choreography, arts administration, and artistic direction.
Passionate about the arts and people, he previously was the founding Chair of Dance at Belhaven University and the founding Artistic Director of Polarity Dance Theatre in Jackson, Mississippi. Marc earned his M.F.A. degree in Theatre Arts/Dance from The University of Arizona and received his B.F.A. degree in Ballet Performance from Friends University, prior to which he studied at conservatories in his home country of the Netherlands.  His teaching expertise includes ballet technique, dance composition/choreography and dance history, and he has appeared in, produced and collaborated on dance and theatre works in Asia, Europe, and North America.
Program Coordinator of Theatre, Assistant Professor of Theatre, Costume Designer-in-Residence
Daniel B. Kozar serves as Assistant Professor, Program Director of Theatre for the School of Arts, and Costume-Designer-in Residence for the college. Daniel has been involved in the capacities of either designer, director, producer or performer in over 180 theatre, film or television productions in the New England area, since 2001. This would include over 75 on the Dean College campus. He has served KCACTF, Region I, in the capacity of Co-Chair, and Vice Chair, for the area Design, Technology and Management. 
Program Coordinator of Arts and Entertainment Management, Assistant Professor
David joined the Dean College faculty in January 2019 as Associate Professor and Program Coordinator of Arts and Entertainment Management.  Prior to Dean College, David has worked and taught in the field of performing arts and theatre management for many years including Assistant Professor of Sports, Arts and Entertainment Management at Point Park University; Executive Director – Spruce Peak Performing Arts Center; Assistant Professor/Head-MFA Theatre Management at Florida State University; President/CEO – Luther F. Carson Four Rivers Performing Arts Center; Executive Director – The Mahaffey Theatre Foundation; and others.  He holds a BA in Theatre from Hope College and an MFA in Theatre Management/Arts Administration from University of Alabama/Alabama Shakespeare Festival.  David has served as a grant panelist for South Arts, State of Florida, State of Kentucky, State of Vermont, MidAtlantic Arts Foundation, PennPAT, State of Utah, and others.  Prior to his work as a theatre manager, presenter/programmer and educator, David was an AEA Stage Manager for 13 years.  
BA, Hope College, MFA, University of Alabama
Assistant Professor and Part-Time Faculty in Theatre
Ali Angelone (Director/Choreographer) is an Assistant Professor of Musical Theatre for the Dean College School of the Arts. She holds an M.F.A. from Virginia Commonwealth University in Musical Theatre/Movement Pedagogy. In addition to teaching, she has directed/choreographed at various theaters throughout the country. Some of her favorites include Arena Stage, Pioneer Theatre Company, Virginia Repertory Theatre, Frostfire Theatre, Walnut Hill School for the Arts and Stagedoor Manor. Over the last six years, Ali has also had the pleasure of studying with the Laban/Bartenieff Institute of Movement Studies in New York City and most recently with Intimacy Director's International.
Timothy Ayres-Kerr MM is a singer, composer and voice teacher based in Quincy MA. He has a BM in Vocal performance and an MM in vocal pedagogy from New England Conservatory of Music. As an active operatic tenor, he has sung with Longwood Opera, Wholetone Opera, Colby University Symphony Orchestra, Lowell House Opera, Opera 51, and the Cambridge Chamber Ensemble. His work as a Gilbert & Sullivan specialist has been recognized by the Boston Musical Intelligencer who noted that: "He sang with purity and conviction, enunciating perfectly, and acting without a touch of guile." Tim's one act opera, A Game of Werewolf, was awarded a place in Once Ounce Opera's 'Fresh Squeezed Ounce of Opera' showcase in 2017 and has enjoyed yearly revivals by his own mobile opera troupe, The Parlour Opera Players. Tim's commitment to giving effective performances with clear and communicative diction has led to continued work in opera, recitals, and musical theater. As an educator, Tim draws on the best aspects of the old Italian school of singing—informed by the latest scientific developments in vocal pedagogy. Distilling this vast pool of information, he stresses the need for simplicity, and focuses on the powerful role that fun can play in the voice studio. For performance excerpts and more info visit: www.timsingsthings.com
Associate Professor of Theatre and Dance, Technical Director
Jim Beauregard (Director/Fight Choreographer) is Associate Professor and Technical Director for The School of Arts and The School of Dance at Dean College, Franklin, MA.  Jim has served on the Executive Board for the Kennedy Center American College Theatre Festival and has also served as the Artistic Director for The Medieval Manor Theatre in Boston, Ma. Jim is entering his 23rd year at Dean College where he continues to create as a Director and choreographer, both on the boards and behind the scenes for Dean College and theatres throughout the region.
A graduate from the Boston Conservatory at Berklee (B.M Voice Performance, M.M Music Education/Vocal Pedagogy), Frankie Campofelice is among the Musical Theatre voice faculty at Dean College, as well as the voice faculty at Salem State University. His other credentials have included Berklee's Institute for Arts Education and Special Needs, in which he specialized in private voice instruction for singers on the autism spectrum, as well as Boston Arts Academy and the North End Music and Performing Arts Center in Boston, Massachusetts. In addition to his work as a vocal pedagogue, Mr. Campofelice is a freelance singer and a member of various choral and a cappella ensembles within the metro Boston area including Capella Clausura, Labyrinth Choir and Redline. 
Adjunct Instructor in Theatre
Meredith Charles is a teacher, performer, and arts advocate with over 25 years of experience. She has worked in front of and behind the scenes for local theatre and movie companies, and as an assistant at a talent agency in NYC. She is also a performer and founding member of the popular Off Brand Improv Comedy Troupe, based in Central MA. Meredith is the owner and creative director of a local drama enrichment business, Drama Out of the Box, which provides Professional Development and Teambuilding Workshops for staff at a wide range of organizations, from Libraries and Schools to the Corporate Sector, as well as theatre-based workshops for all ages and abilities. She holds a bachelor's degree in Theatre with a minor in Russian from Hofstra University, and a master's degree in Theatre Education from Emerson College, as well as Dual MA licensure in Elementary Education and Performing Arts Pre-K-12. Meredith is thrilled to be a part of the Dean College community.
Adjunct Instructor in Theatre
Ted Clement holds an MFA in Acting from the New School for Drama. He is a Full Professor at the Community College of Rhode Island where he serves as Theatre Program Coordinator. He has served as Respondents Chair, Regional Co Vice-Chair, and Regional Co-Chair for the Kennedy Center American College Theater Festival. He also served as Artistic Director of Providence, Rhode Island-based Counter-Productions Theatre Company. Acting credits include King Henry in Shakespeare In The Spirit with Mixed Magic Theatre, The Criminologist in The Rocky Horror Show with OUTLOUD Theatre, Louis in the world premiere of Le Dernier Repas(A Love Story) with Counter-Productions Theatre Company, Karl Lindner in A Raisin In The Sun with Summer Theatre at Salem, Harry in Bleed with the Bank Street Theatre, and Cop/Neighbor in #every28hours with Trinity Repertory Company. Directing credits include Cabaret, Green Day's American Idiot, Rosencrantz and Guildenstern Are Dead, Circle Mirror Transformation, and The Glass Menagerie with the Community College of Rhode Island; The Rocky Horror Show, Jesus Christ Superstar, and The Who's Tommy with Salem State University; Hamlet, Twelfth Night, A Midsummer Night's Dream, Macbeth, and Henry V with CCRI Summer Repertory; and Julius Caesar, HAIR, LUV, the world premiere of Nico Was A Fashion Model, and Topdog/Underdog with Counter-Productions Theatre Company.
Adjunct Instructor in Theatre
Aubrey Elson has an extensive background as a professional working actress, singer, dancer, and choreographer. Her credits include two national tours, performances at Madison Square Garden and on the Wendy Williams Show, and over 25 regional plays and musicals. She received her BA in Theatre from USC (minor in International Relations) and her MFA from Florida Atlantic University. Aubrey is also a prolific audiobook narrator, with several titles selling Audible and iTunes.
In addition to performing, Aubrey loves sharing her craft with the next generation of theatre performers. She has taught Acting, Speech, and Voice at the collegiate level, as well as masterclasses in musical theatre dance, acting, and voice across the country. As a dancer, member of IADMS, and Yoga Alliance certified Yoga Instructor, Aubrey weaves her own background in anatomy, somatic/proprioceptive awareness, and mindfulness/self-care into her voice and speech classes. She also introduces students to a variety of descriptive techniques, including Knight-Thompson Speechwork, Linklater, FitzMaurice, Rodenburg, and Alexander. Outside of performing and teaching, Aubrey is a test prep tutor for younger students, and a proud dog mother. Aubrey is also a member of Actors Equity Association.
Assistant Professor of Theatre
Andrew Gallant holds an M.F.A in Acting from DePaul University, a postgraduate diploma from the Liverpool Institute for Performing Arts, a BA in Theatre from UW-Madison and is a proud member of Actor's Equity. For the last 15 years, Andrew has worked professionally in Chicago as an actor, playwright, director, and artistic director. His plays I Wish to Apologize to the People of Illinois and At the Center both received 3-star reviews (out of 4) from the Chicago Tribune and his short play Mackerel Sky is currently being adapted into a short film with festival submissions pending. 
Before joining Dean, Andrew was an adjunct faculty member at DePaul University's Theatre School as well as its Digital Cinema Program and was an adjunct professor of theatre and the director of theatre at Triton College. He is the founder of Green Shirt Studio, an acting school in Chicago specializing the Meisner approach to actor training. His students have appeared in Stranger Things, Moonlight, Molly's Game, Chicago PD, Chicago Fire, Chicago Med, 9-1-1: Lone Star, The Chi, Easy, Empire, Fargo, The Book of Mormon (Broadway), and many other projects all over the world.
Adjunct Instructor in Theatre
Richard Gamble holds a Ph.D. in Fine Arts from Texas Tech University where his major areas of study were arts administration and performing arts production.  He retired from Florida Atlantic University where he served as the technical director, lighting designer and department chair.  In addition, he represented the university as an officer and member of several state and regional professional organizations dedicated to advancing the arts and theatre education.  He has taught college-level courses in arts management, history, design, and technology and as a member of the United Scenic Artists he has designed and directed over 300 productions in a variety of academic and professional settings.  He is currently working as a consultant and is very pleased to be a part of Dean College.
Adjunct Instructor of Theatre
Ava Gaudet is graduate of Berklee College of Music and a professional singer, film, television, theater, and voice actor. She played "Maureen" in the hit production of RENT on Broadway, and has had numerous TV and Film appearances over the course of her career (www.IMDB.me/AvaGaudet) 
In addition to teaching Acting for the Camera and Musical Theater Performance III at Dean College, Ava has also taught numerous on-camera, auditioning and entertainment industry workshops and master classes at Boston Casting, Regis College, CCRI, St. Andrew's School, the Brown-Trinity Conservatory, the summer youth program, YASI at Trinity Repertory Company, as well as for the 5 Week Performance Program at Berklee College of Music.  For more information on Ava visit www.AvaGaudet.com
Adjunct Instructor in Art
Lisa Granata holds Bachelor's of Fine Arts degree in General Fine Arts from the Maryland Institute College of Art. She has a Masters of Fine Arts degree in Painting from Cranbrook Academy of Art and a year's study in Florence Italy at Studio Arts Center International. Lisa Granata paints in acrylic and creates mixed media works of art which incorporate key themes from current social and political issues. 
Adjunct Instructor in Theatre
Caitlin holds a Bachelor of Arts in Creative Writing from the University of Arkansas and a Master of Arts in Composition and Rhetoric from Rhode Island College. She has worked in the arts for some time, with the most recent being Trinity Repertory Company in Providence. In addition to teaching, Caitlin is a published journalist and creative writer and owns her own consulting business working with historians and arts organizations on their digital marketing. Caitlin is an avid traveler with 41 states and five countries under her belt and spends her time engrossed in words, media, and her pug, Winston. She defines herself as an Oxford comma enthusiast and is currently located in Providence, Rhode Island.  
Adjunct Instructor in Voice
Eva Kendrick is a voice instructor, composer, vocal coach, music director and vocalist. She is Adjunct Professor of Voice at Dean College, Chair of the Voice and Music Theory/Composition Departments at the Community Music Center of Boston, Director of the Eva Kendrick Voice Studio and Music Director at First Parish Medfield. Eva Kendrick
Kendrick's students of all ages are extremely active both in performances and in vocal competitions. Her students' Broadway credits include: Les Misérables (Gavroche), Matilda (Nigel/Eric), and Tuck Everlasting (Winnie Foster). Broadway national tours include White Christmas (Susan Waverly), Les Misérables (Gavroche) and the School of Rock promotional tour (Summer). Movies and TV shows include The Judge, Frozen Fever and The Tonight Show with John Oliver. Other recent professional performance engagements include the 70th Annual Tony Awards, New York Pops 33rd Birthday Gala, Broadway Kids at Carnegie Hall, Boston Opera House, Boston Pops, and the Pride event Love is Love for the Trevor Project featuring Broadway's youngest stars. Her students have received awards and honorable mentions in numerous singing competitions, including the National Association of Teachers of Singing (NATS) Student Auditions in Musical Theatre and Classical categories, the Richard Maltby Jr. Award for Musical Theatre Excellence given by the Kennedy Center American College Theatre Festival, the Classical Singer Vocal Competition, the Boston Lyric Opera Aria Contest for Teens and the Boston Pops Fidelity Futurestage Competition. In the past year alone, her students have received 38 awards in state, regional, national and international competitions. Her students regularly perform in professional and regional theatre companies, including North Shore Music Theatre, Wheelock Family Theatre, Ogunquit Playhouse, Barnstormers and many more. Several of her Dean College studentswere Regional Winners for the NATS National Student Auditions New England Region, and her Dean College student Sean Kaiser was a National Semi-Finalist this year at the NATS National Student Auditions competition in Chicago.
As a vocalist, Kendrick performs a variety of styles from classical to folk and jazz and has also won NATS awards. As a composer, she has written many works, including two operas and two full-length musicals. Her musical Operator received its premiere in 2015, supported by a grant from the Massachusetts Cultural Council, and her short opera The Break-Up, which also premiered in 2015, received an Honorable Mention from The American Prize. Her one-act opera Emily about the Amherst poet Emily Dickinson has been performed nearly a dozen times, and her choral works have been performed across the country. Recent chamber ensemble commissions and performances include the Anon Ensemble (Atlanta), Gateway Opera (St. Louis) and Verdant Vibes (Providence). Other awards Kendrick has received include the Subito Grant from the Los Angeles Chapter of the American Composers Forum, 17 ASCAPLU$ Awards, the Judith Lang Zaimont Prize from the International Alliance of Women in Music, and the Marilla McDill Award for Teaching Excellence. Upcoming projects include a new full-length dramatic work and a collaboration with the Longy School of Music and the Boston Opera Collaborative, which will premiere in the fall of 2016. 
Prof. Kendrick received a M.M. in Composition with Distinction from the Longy School of Music and a B.M. in Vocal Performance from Rhode Island College.
Tracy Lane is the Assistant to the Dean for the Palladino School of Dance and the School of the Arts. 
She received her BA in Theatre Education from Emerson College where she also trained in musical theatre, dance and voice. Tracy has been a teacher of English, musical theater, acting and dance as well as a performer, director, choreographer, costumer and producer.
Adjunct Instructor of Dance - Modern and Dance Studies
Lindsay Caddle LaPointe is a dancer, teacher, choreographer, videographer and video editor.  She received her bachelor of arts degree in Dance/Performance from Roger Williams University and her master's degree in dance and technology from The Ohio State University's department of dance. Currently, she is a dance company member in Public Displays of Motion with Peter DiMuro.
Adjunct Instructor in Theatre
Jen works to connect and challenge our world with honest, playful theatre. All of her work is antiracist, antipatriarchal, and antihierarchical in an urgent imperative to create a more just society. A freelance actor, director, teacher, coach, voice-over artist, and mom, she is currently Interim Executive Director of StageSource, the alliance of New England theater artists and organizations, and teaches Theatre Pedagogy at Dean College and Acting at Bunker Hill Community College. She teaches all ages at Wheelock Family Theatre and has directed productions for Merrimack College, Beaver Country Day Upper School, Newton North and South High Schools, and the Winsor School, among others. Theatrical acting work includes Boston Playwrights' Theatre, Lyric Stage Company, Wheelock Family Theatre, Stickball Productions, and it's a fiasco, as well as producing and starring in "As You Like It" as Merely Players. She has earned an MFA in Applied Theatre and an MA  in Theatre Education/Theatre and Community from Emerson College, as well as a BFA in Acting from New York University's Tisch School of the Arts. Proud member of Actors' Equity Association and SAG-AFTRA.
Catherine Pringle is a sought-after performer and teacher. She can be heard locally and nationally as a professional soloist in oratorio, recitals, churches and professional sports games.
As an educator, she uses classical technique to build healthy voices by supporting those best practices in varied repertoire. Her special interests are voice health, performance psychology and positive mental health of young artists. Her students have achieved national and international recognition and are performing all around the world.
She holds a M.M. Degree in Vocal performance from Indiana University Jacobs School of Music and a B.M. Degree in Vocal performance from Stetson University.
Applied Music Coordinator, Adjunct Instructor in Dance
Mike Sartini is an adjunct instructor and percussion accompanist for tap and modern classes for School of Dance. He teaches percussion lessons and is the program coordinator for the Applied Music program. He also serves as the music contractor for musicals in the School of the Arts.
Adjunct Instructor and Voice Faculty
Amy Del Santo, Soprano with a BM from RIC and MM from SFSU in Classical Voice and Pedagogy, is a highly sought after vocal coach in the Southern New England Area. Amy has coached the roles of Elle Woods/Legally Blonde, Nina/In the Heights, Tracy/Hairspray, Mary Poppins and many more. Some of Amy's former students are performing on and off-Broadway and in National touring companies. Amy has been a member of Dean College's voice faculty for over a decade and performs as a recitalist of both classical and musical theater repertoire. 
Success and Career Advisor
Courtney Shimer is the Success and Career Advisor for the School of the Arts. Courtney holds a Master's Degree in Elementary Education and a Bachelor's Degree in Interdisciplinary Liberal Studies from James Madison University. After spending the last decade working in the field of arts education and non-profit management, Courtney has gained a wide-range of experience in operations management, strategic planning, staff recruitment and training, program development, budget oversight, and event planning. 
Assistant Professor of Dance Studies
Stephen Ursprung is an Assistant Professor of Dance Studies at Dean College. Outside his work as an educator, Ursprung is a skilled arts administrator and serves on the staff of the American Dance Legacy Initiative (ADLI) and is a member of the Artistic Advisory Board at Green Street Studios in Cambridge, MA. He holds an M.F.A. in dance from Smith College and a B.A. in economics and Italian studies from Brown University.