Meet the Senior Leadership Team at Dean College
Dean College Leadership
Led by Dean College President Dr. Paula M. Rooney, the senior management team is responsible for leading Dean College in successfully implementing its Mission.

With close to 100 years in higher education and over 50 years of service at Dean College, the senior team owns a rich history of spreading The Dean Difference to thousands of students.
Dr. Paula M. Rooney | Sandra Cain | Gregg Chalk | Cindy Kozil | Darrell Kulesza | George Martin | Kathleen McGuire | Coleen Resnick | Dr. Scott P. Sibley
Dr. Paula M. Rooney, President

Dr. Paula M. Rooney was named the 13th president of Dean College in 1995. Guided by her visionary leadership, Dean College has achieved exceptional growth over the last two decades and experienced unprecedented success in enrollment, reputation and financial stability.
Academically, Dean has been ranked as a Best Regional College – North by U.S. News and World Report for eleven consecutive years and a Best Undergraduate Teaching – Regional Colleges for two consecutive years by the same publication. Dean has earned national recognition as a College of Distinction for six consecutive years based on four distinctions – engaged students, great teaching, vibrant community, and successful outcomes. Under Dr. Rooney's stewardship, Dean College's financial status has been solidified as endowment has increased from $7.9 million to over $70 million.
Highlights of Dr. Rooney's tenure include the establishment of baccalaureate degree programs, taking the College from one of all associate degree-seeking students to one with a mix of associate and baccalaureate degree students. She has spearheaded Dean's transition into NCAA Division III membership while also overseeing ambitious renovations that have transformed the Dean College campus, including construction of the Rooney Shaw Center for Innovation in Teaching; updated athletic fields; the renovation of the campus library and establishment of the Green Family Library Learning Commons; expansion of the campus center featuring state-of-the-art classrooms, the Main Stage Theatre, Smith Dining Center, Holly and Jan Kokes '64 Fitness Center; and the construction of Horne Hall, offering suite-style residential living.
Dr. Rooney continues to work diligently to improve the College and support Dean's national recognition for The Dean Difference – the College's distinct model for student success with highlights that include a 96% baccalaureate degree job placement/graduate school rate and a 98% associate degree transfer acceptance rate.
In addition to her responsibilities at Dean College, Dr. Rooney is active in professional and community circles, serving on the Council for Higher Education Accreditation Board of Directors, the Hockomock Area YMCA Board of Incorporators and the New England Council, the last of which she also serves as chair of the Higher Education Committee. She is also a member of the executive committee and treasurer of the Association of Independent Colleges and Universities in Massachusetts.
Prior to joining Dean College, Dr. Rooney was the vice president for student affairs at Babson College. She formerly held senior academic and administrative appointments at Reed College, Colgate University and Indiana University. She holds a bachelor's degree from Framingham State College and both a master's degree and doctorate degree from Indiana University.
Sandra Cain, Vice President, Chief of Staff
Sandra joined Dean College in 2003. In her current role she provides leadership, assistance, and operational oversight to the Office of the President in support of the College's strategic initiatives and priorities, while also managing the Office of Human Resources. Sandra serves as Secretary and liaison to the College Board of Trustees collaboratively managing program support activities and matters of institutional significance for the Board on behalf of, and in concert with, the President and the Board Chair.
Sandra is a lifelong resident in the Franklin Community and has an affinity for her alma maters, College of the Holy Cross and Framingham State University.
Gregg Chalk, Vice President, Marketing and Business Development

Gregg has 20 years of marketing, strategic planning and partnership development experience serving in management roles for companies such as Reebok, Staples and Collette Vacations.
Gregg's history in the private sector has centered on identifying strategic opportunities and delivering sales and marketing results for organizations focused on consumer goods, higher education, online learning and the service industry.
Arriving in 2011, Gregg is currently responsible for all marketing and strategy for the college while also overseeing the School of Continuing Studies. In addition, he directs all business development and partnership opportunities including Dean's relationship with Kraft Sports + Entertainment. He also manages the college bookstore.
Gregg has a Bachelor of Science in sport management from Springfield College and a Master of Business Administration from Bellevue University. Gregg is active in the community and serves as a current or former board member for the Franklin Downtown Partnership, Metrowest Travel and Tourism, Milford Area Chamber of Commerce, the Route 495 Metrowest Corridor Partnership and the Franklin Girls Softball Association.
Cindy T. Kozil, Vice President, Enrollment and Retention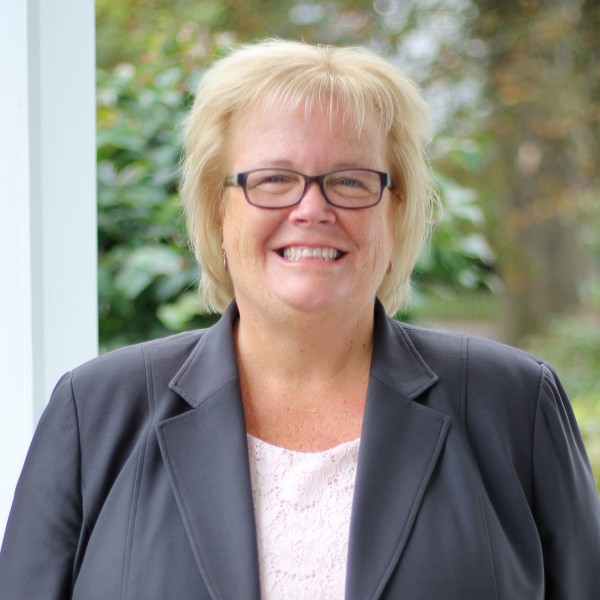 Cindy has over 30 years of Higher Education experience serving in a variety of roles at Eastern Illinois University, Western New England College and Dean College.
Cindy is currently responsible for overseeing the areas of Admissions, Robbins Family Center for Advising & Career Planning, Morton Family Learning Center, Residence Life, Student Conduct & Community Standards, Student Activities & Leadership Development, New Student Orientation, Dining Services, and Health & Counseling Services. She has been active in NASPA, NODA, NACA and Delta Zeta and has served her community as a board member for the Hockomock YMCA and the Franklin Downtown Partnership.
She has a Bachelor of Arts in communications from The University of Connecticut, a Master of Science in education from Eastern Illinois University, and a certificate in human resource management from Dean College. She is a recipient of the NASPA Region I Institutional Leadership Award and was named an Honorary Alumna at Dean College.
Darrell Kulesza, Vice President, Information Technology and CIO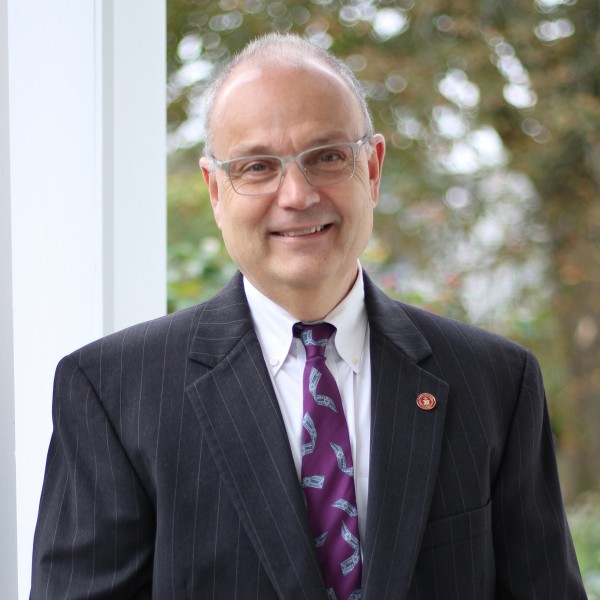 Prior to joining Dean College, Darrell worked at Perot Systems for nineteen years as a business analyst in data center operations, technical support and help desk services, then progressed through a variety of leadership positions from team lead, Global Applications Director Deputy CIO and Client Executive.
His roles with Perot Systems included Global Applications Director for Parsons Corporation, a $2.5 billion per year engineering and Construction Company headquartered in Pasadena, California and, prior to this, serving as Deputy CIO for Parsons Infrastructure and Technology, a $1.0 billion per year global business unit of the Parsons Corporation. He was also Senior Applications Manager for Volkswagen of America's Legacy applications leading a number of key initiatives including a major migration from mainframe-based systems to client server-based systems with an object-oriented architecture. His first major assignment with Perot Systems, was part of a small team of key business analysts who were on-site with Codex Motorola during the implementation of an enterprise critical order management system.
Prior to his career in information technology, he had a successful career in retail management, working for the Lodge at Harvard Square and Filenes in a variety of positions starting as a trainee and eventually holding District Manager and Operations Manager positions.
Darrell's favorite leadership quote is "The true leader serves. Serves People. Serves their best interests, and in doing so will not always be popular, may not always impress. But because true leaders are motivated by loving concern rather than a desire for personal glory, they are willing to pay the price." Eugene B. Habecker, The 21 Indispensable Qualities of a Leader.
George Martin, Director of Athletics
George Martin was named Director of Athletics at Dean College in February 2020 and began work for the College in March 2020. He leads the College's athletic program, which has 16 intercollegiate teams participating in the NCAA Division III.
Prior to his arrival at Dean, Martin was the Director of Athletics at Colby-Sawyer College in New London, New Hampshire. There, he was responsible for the recruitment and retention of student-athletes in addition to the management and operation of the Chargers' athletic program. Martin also serves as the head coach of the women's basketball team, a program he has overseen for more than 25 seasons. Under Martin's guidance, the team has recorded double-digit wins in conference play in 21 of the past 23 seasons. In addition to his basketball coaching responsibilities, he has also guided the women's volleyball team.
Prior to Colby-Sawyer, Martin held coaching positions at Wagner College and Fitchburg State University. He holds a Bachelor of Science in Physical Education from Springfield College and a Master of Science in Education from Wagner College.
Kathleen McGuire, Vice President, Financial Services and Treasurer
Kathy began her career at Ernst & Young as an auditor in New Jersey. She transitioned to higher education as an internal auditor at Harvard University and as Controller at Radcliffe College. Kathy has held various financial positions at Dean College over the past 30 years.
Kathy is currently responsible for all accounting and budgeting functions including account payable, payroll and general ledger. In addition, she oversees Student Financial Services (Financial Aid and Student Billing), Institutional Research and the Registrar's Office.
She graduated from the College of the Holy Cross with a bachelor's degree in psychology and from Rutgers University with a master's degree in business administration in accountancy. She is a Certified Public Accountant and has served on various not-for-profit boards in the area.
Coleen Resnick, Vice President, Institutional Advancement
After working in corporate direct marketing in NYC and CT, Coleen entered the nonprofit world at Boston University in 1998. Overseeing the Annual Giving Department, she was a member of the Development and Alumni Relations Senior Leadership team. Upon completion of nine years with BU, Coleen joined Dean College in 2007.
As the Vice President of Institutional Advancement, Coleen oversees leadership giving, annual giving, planned giving, alumni relations, stewardship, advancement services, special events, publishing of the print and electronic Dean Magazine, and corporation and foundation giving. Coleen is active at her children's schools and at her alma mater, Fairfield University.
Dr. Scott P. Sibley, Vice President, Academic Affairs
Dr. Sibley earned a Bachelor of Arts degree in Chemistry from Williams College and a Master of Science and Doctor of Philosophy in Physical Chemistry from the University of Michigan.
Dr. Sibley joins us after spending 26 years at Goucher College in Baltimore, Maryland as a faculty member and administrator. His primary teaching activities have been in the areas of Physical, Analytical, and General Chemistry. Scott has mentored many undergraduate students in scientific research, has been an advisor to a student club, and led students on an intensive course abroad.
Dr. Sibley has served in numerous leadership positions including Department Chair for Chemistry, Division Chair for Natural Sciences and Mathematics, and Chair of the Faculty. Scott served as Goucher's Interim Provost, working with the faculty to develop new, innovative undergraduate majors, as well as growing their graduate and professional course and program offerings. While in the roles of Faculty Chair and Interim Provost, Scott guided the faculty in the development and implementation of a new, interdisciplinary general education curriculum. Most recently, Scott served as Interim Associate Provost of the Welch Center for Graduate and Professional Studies.