We've Got Magic To Do: Q&A With the Cast of Pippin

The School of the Arts is ready to reveal the magic of "Pippin," opening tonight through Sunday, March 26, 2023!
Studded with pop-style musical gems, "Pippin" is an allegory of a young prince in search of himself. Longing to find passion, adventure, or anything else that will make him feel extraordinary, Prince Pippin goes to war to prove his loyalty to his distracted father, King Charles. The prince falls in love with Catherine, a widow with a young son, and struggles to decide whether he should settle down and pursue a peaceful life or continue to make magic with a dazzling troupe of performers.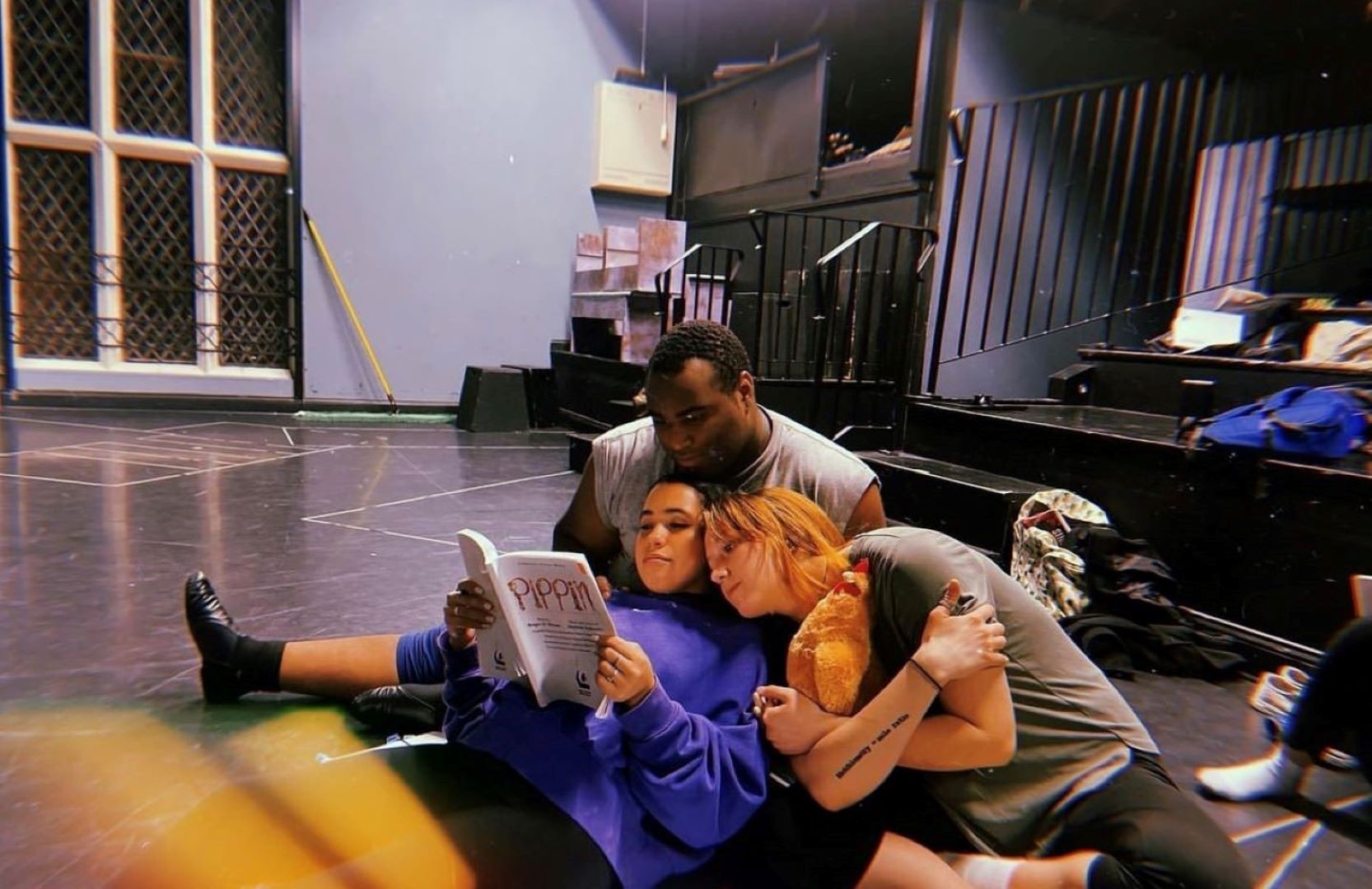 Victoria Santiago '23 and Heather Doyle '23 share the role of the Leading Player, the narrator of the show, alongside Aiden Day '26. They've taken a unique approach to the character by splitting it into three parts that make up the role.
"The Leading Player is the narrator of the show but also a guide to our leading man, Pippin, as he navigates this new world he yearns to discover, finding his little piece of this life," explained Heather. "The songs and lines have been split up amongst us and we've taken a fate-like role in the show."
"This role has been nothing like I have ever experienced because it was divided into three separate parts," added Victoria. "Throughout this process, all of us worked together to move as one, but also worked on establishing a sense of individuality by incorporating the different specific characteristics that make up the Leading Player. It's been really fun exploring a completely different artistic side, as we essentially are the 'villains' of the story, manipulating Pippin into making him do anything we want."
The show is also packed with magic, action, tricks and theatrics. The cast gave a preview of the opening number at last month's Accepted Students Day, but are excited to reveal the full production to an almost sold-out audience.
"I am so excited for the audience to see the phenomenal players and ensemble," said Victoria. "From the juggling, to the lifts, to the flags, there is always something that is entertaining and captivating."
"Every single person, whether on stage, off-stage, or in the catwalks, gives so much energy and passion into every move, lyric and breath," said Heather. "This show is truly a work of art and everything we add as we near our performance week creates such magic. The audience will be hanging at the edge of their seats, eager for more and more magic."
As seniors, both Victoria and Heather have loved the chance to just let go and have fun as they prepare for the production, from the opening number all the way through the finale.
"I think my favorite part about participating in 'Pippin' has been the cast and crew," explained Victoria. "The entire rehearsal process has been so much fun, from instilled positivity and encouragement by Professor Jim Beauregard and Robbie Seeley '23, to everyone's willingness to come in and 'play.' This show is an experience that I will always carry with me because it constantly reminds me to let loose, and just have fun and play. It reminds me why I am studying theatre, and why I want to pursue it. It has strengthened my passion for musical theatre, and I am very grateful for experiencing this my last semester of senior year."
"I think my favorite part of the show has to be the Finale," said Heather. "I fell in love with the show last semester in preparation for auditions, and in turn, several of the songs including our Finale. The song has this one gorgeous reprise of Pippin's soliloquy and it's become a really fierce part of the song. My favorite part of the show to perform has got to be 'Right Track,' though. It's so flowy and fun, and I have no words but 'AHH!'"
The Dean College production of "Pippin" will take place in the Main Stage in the Dr. Paula M. Rooney Student Center at Dean College, 109 West Central Street, Franklin at 7:30 p.m. Wednesday through Saturday, with 2:00 p.m. matinees on Saturday and Sunday. To purchase tickets, visit the Dean College Box Office.