Dean R. Sanders '47 School of Business Faculty and Staff
Our dedicated faculty and staff offer our students the knowledge and skills to thrive both in and out of the classroom.
Faculty and Staff
Dean College was ranked #5 in Best Undergraduate Teaching in the 2022 U.S. News & World Report Best Regional Colleges, North category.
Below is a list of faculty and staff members in the Dean R. Sanders '47 School of Business. Click on the drop-down menu for more information.
Business Management Program Coordinator, Assistant Professor of Business and Management
Joe teaches courses in accounting, finance, economics, and management. Joe received a BA in English from Providence College, an MS in Accounting from the University of Rhode Island, and an MS in Taxation from Bryant University and is a Certified Public Accountant. He has significant experience in public accounting and private industry, which he brings to the classroom as a mentor. Joe encourages his students to explore opportunities to pursue business careers and become leaders in their communities. He strives to provide his students with the knowledge and resources necessary for success.
Sport Management Program Coordinator, Assistant Professor, Assistant Director of the Center for Business, Entertainment and Sport Management.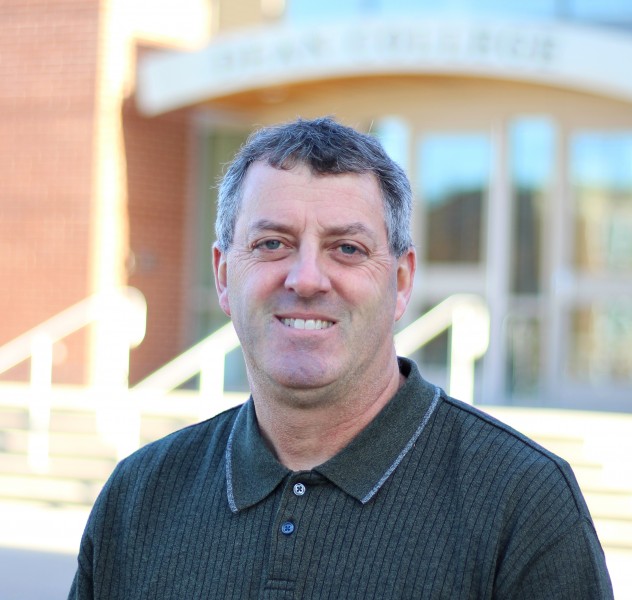 May holds a Ed.D. in Educational Leadership and Management with a concentration in Athletic Administration from Drexel University (PA), an M. Ed Degree from Springfield College (MA) in Education and a minor in Sport Management, and a B.S. Degree in Physical Education with a minor in Sport Management from Keene State College (NH). Coach May's doctoral dissertation from Drexel focused on concussion protocols for athletes from youth leagues to the professional ranks in the United States and how they relate to Return to Play (RTP) protocols and guidelines for key stakeholders. While at Springfield, Coach May's thesis looked at the Performance of Major League Baseball Players following mid-season trades as a statistical analysis. 
Criminal Justice and Homeland Security Program Coordinator, Assistant Professor of Criminal Justice & Homeland Security
Chief John Moore has spent his entire 29-year career in the criminal justice field; first as a criminal defense attorney (1988-1995) and then as a police officer (1995-2017).
John was the Chief of Police for Holliston, MA for the last six years of his law enforcement career. Currently, he has returned to the practice of law, and he continues to teach at the college level, and for veteran police officer programs. He holds a Bachelors degree in Political Science (UMass 1984), a Juris Doctorate Decree (Suffolk Law School 1988), and a Masters Degree in History (Providence College 2007). Chief Moore is a member of the Massachusetts Chiefs of Police Association, the Middlesex County Chiefs of Police Association, the New England Chiefs of Police Association, the International Association of Chiefs of Police Association, the FBI Law Enforcement Executive Development Association, and he is a graduate of the Executive Development Course of Study at Roger Williams University, the Executive Officer Program of the National Center for Missing and Exploited Children Center, and the Senior Management Institute of Police of the Police Executive Research Forum.  He has been an adjunct professor at Emmanuel College for the past 10 years instructing students in Negotiation and Conflict Management, Labor and Employee Relations, Strategic Planning and Management, Operations Management, Ethical Decision Making, Business Law, and the Capstone Seminar. He has also taught for Rogers Williams University in the areas of Ethical Decision Making, Leadership Principles, Labor-Management Relations, Legal Liability for Field Training Officers, and 21st Century Policing, and for the Municipal Police Training Committee in the areas of Fair and Impartial Policing, Procedural Justice, Eyewitness Identification Procedures, and Legal Update Training.  Lastly, Chief Moore has been a guest speaker on the issues of Gun Rights, Opioid Addiction, Jail Diversion Programs relative to medical health issues, Workplace Violence, Emergency Management Procedures involving the Massachusetts Inter-Local Insurance Association, Law Day at Framingham District Court (Miranda Rights 50 years later), and as the producer and moderator of the "Holliston on Patrol" cable television cable show.
Communications Program Coordinator, Assistant Professor of Media Studies
Gregg was appointed as an Adjunct Faculty member during the 2015-2016 Academic Year and subsequently was appointed as a full-time faculty member at the start of the 2016-2017 academic year. Previous to joining the faculty at Dean, Gregg served as a faculty member for eleven years at Bridgewater State University, located in Bridgewater, MA, where he taught various video production and post-production courses. Gregg is the founder and President of Purple Turtle Productions, incorporated a video/film production studio and post-production company, as well as an online store and product company located in Lakeville, MA. He is the writer, director, and producer of the skiing documentary "Ravine," and the feature "Perfect Run." He has worked on more than one hundred commercials, corporate productions, documentaries, and feature programs as an editor including the documentary "Bridging Cultures," and the children's television series entitled "Cool Stuff." Gregg's community service and outreach activities include working as a member of the Board of Directors for LakeCam, a community access television station located in his hometown of Lakeville. Additionally, Gregg is the founder and executive director of RowForLife.org, an annual event that raises funds to benefit families that have loved ones currently undergoing cancer treatment.
Assistant Professor and Part-Time Faculty in Finance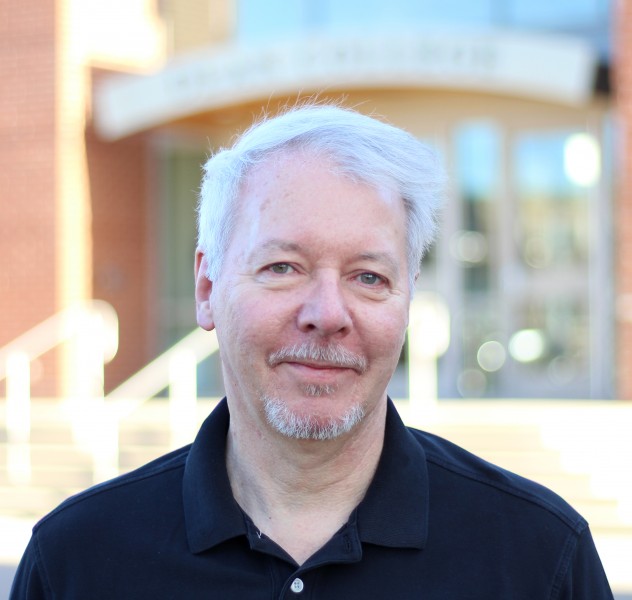 During more than 40 years in business, Alan Adams (Bryant College M.B.A., 1982) has held many positions in large- and medium-sized industries, including treasurer, controller, vice-president, chief financial officer, and owner/director. In 1988 he founded a biomedical manufacturing company in the MetroWest area, which experienced many years of rapid, sustained growth and above-industry-average profits through internal development and acquisitions. Now in semi-retirement after selling his own company to a large acquisition group, Alan is turning his attention to many areas, including teaching at Dean College, writing, investing, music, consulting for startup entrepreneurs (including three technology ventures) and lecturing. He is also a former martial arts instructor and a notary public for the Commonwealth. 
Recently Alan served on State Senator Bruce Tarr's advisory committee sponsoring legislation for a major Massachusetts safety initiative and remains an advocate for this effort. He is currently the president of his own consulting services company and has served on the boards of directors/advisors of several Massachusetts companies.
Adjunct Instructor in Homeland Security
Kathy is the Assistant to the Dean of the Dean R. Sanders'47 School of Business.  She received her degree in Business from Trinity College.
Kathy's career has spanned the private school sector as well as Higher Ed, where she has held positions of Director of Admission, Director of Enrollment Management and Financial Aid, and Registrar.  In addition to her academic experience, Kathy has held various corporate managerial positions.
Adjunct Instructor in Business
Director of Law Enforcement Services and Risk Management, Adjunct Faculty in Sociology and Criminal Justice
Ken Corkran has served as a law enforcement administrator for twenty-five years and as adjunct faculty at Dean for fifteen. He holds a B.S. and M.S. from Fitchburg State University. 
Assistant Professor of Accounting and Management
Amy brings both professional and academic experience to the classroom. Her degrees include a BS in Accounting from Purdue University, MS in Accounting from the University of Missouri-Kansas City, as well as an MBA from Rockhurst University. Amy is in the final stages of completing her PhD in Educational Studies. Her mix of both business and educational degrees bring a holistic and interdisciplinary approach to the classroom. Outside of work Amy can be found spending time with her dogs, reading a good book, or enjoying live music.
Adjunct Instructor in Business
A founder of The Players' Impact, a venture platform for professional athletes, Tracy is focused on the growth of early stage companies, venture investment, and pioneering business initiatives.
An attorney by training, an entrepreneur in spirit, and an executive leader through her experience, her career has focused for more than a decade on start-up companies and sports/media technology offerings. Tracy's background provides management expertise, startup business initiatives, legal affairs experience and managing operations. Recently bringing a mobile SaaS company from concept to Series A funding, Tracy has been starting, growing, and selling companies for over 15 years. Her role as COO at Burst afforded her the opportunity to diversify her experience further. Her positions at Active.com and Vision Sports & Entertainment saw her intimately involved in all aspects of entrepreneurship, from envisioning the concept, business planning, hiring, operations build out, fundraising, strategic partnerships, outsourcing, finances, marketing, and more. After earning her J.D. at Seton Hall University she worked for the National Hockey League and Major League Baseball Advanced Media and was a partner in a venture investment firm focused on companies that intersected sports, technology and media/entertainment. Tracy started the Boston chapter of Women in Sports and Events, a not-for-profit representing the voice and invaluable resource for professional women in the business of sports and remains an advisor. She is an adjunct professor at Dean College and serves as a board member of the New England Chapter of Positive Coaching Alliance, is on the Leadership Committee for the American Heart Association, Athletics and an advisor for the MIT Launch program. Tracy has 2 children, is a 6-time marathon finisher and a 2nd-degree black belt in Tae Kwon Do.
Education – J.D. Seton Hall Law School, B.A. Wagner College
Expertise – Executive Management, Entrepreneurship, Venture Investment 
Adjunct Instructor in Sport Management and Assistant Director of Athletics and SID
Adjunct Instructor in Sport Management
Adjunct Instructor in Sport Management
Associate Professor of Sport Management
Patrick teaches Sport Management courses as well as a variety of courses within the Sanders School of Business. Dr. Leary earned a BA in History from Providence College, an MS in Sports Administration from Canisius College, and his EdD degree with a focus on Higher Education Administration from Northeastern University. His research interests include contemporary leadership theory as well as the commercialization of intercollegiate athletics.
Prior to his arrival at Dean College, Dr. Leary worked at Johnson & Wales University where he served as Department Chair and Associate Professor for the Sports, Entertainment, and Event Management Program. Leary was also Director of the Sport Leadership Master's Degree Program at JWU. Before teaching, Leary worked in the sports marketing field for Hasbro (NERF/Sports Action Brands), Providence College Athletics, and Boston College Athletics.
In addition to his current role at Dean College, Leary owns and operates Clutch Coaching LLC, a consulting company focused on the health and wellness of student-athletes as they make life and career transitions.
Adjunct Instructor in Business, Academic Coach, Director of Residence Life
Associate Professor of Communications, WGAO-FM Operations Manager
Vic is an Associate Professor of Communication and General Manager for the Dean College radio station, WGAO (88.3FM).
Vic holds a B.S. in marketing and an M.B.A. from Bryant University, as well as an M.A. in media arts from Emerson College. He has been at Dean College for 30 years and his broadcast career has spanned more than 25 years in the Providence, RI, radio market, including JB-105, WLKW, RI-104, WHJJ and 10 years on-air at 92 Pro-FM.  He ran his own DJ and video service for 30 years known as the Vic Michaels Sound Company.  In addition, he is a political consultant and has held several key positions on statewide campaigns in Rhode Island.  He also runs a training program to prepare new candidates for office.  He is a member of the National Association of Broadcasters, the Broadcast Education Association, and the Intercollegiate Broadcasting System.  He is also the Treasurer of Families for Effective Autism Treatment of RI, and serves on the Advisory Board of Seven Hills.  In 2010 he received the Teaching Excellence Award at Dean College.
Adjunct Instructor in Criminal Justice & Homeland Security
Adjunct Instructor in Business
Paul earned an M.B.A. at Bryant University and is currently working on a doctorate in accounting at Argosy University. 
Adjunct Instructor in Business
Assistant Professor of Criminal Justice and Management

Pietro holds his PhD in Leadership. His dissertation focus was "Leadership Characteristics in New Recruits for Successful Community Policing Management". He earned his BS in Management from Bryant University and an MBA in Management from Providence College. Prior to joining the Dean College family, Dr. Petrarca taught at Rhode Island College (mainly in the graduate school). He has been teaching at the college/university level since 1990 and has taught at multiple universities within New England.
Dr. Petrarca has extensive professional experience. Within the business sector, he mainly oversaw corporate operations management which included analyzing and controlling multi-million-dollar budgets (over $273 million). Within the area of criminal justice, he worked for over 25 years for the West Greenwich Police. He has work experience in almost every aspect of law enforcement. He was the "Train the Trainer" for active shooters, a member of the Rhode Island Domestic Violence Curriculum committee, and had responsibility for all departments' grant writing where he secured over $1.2 million in grants.
Adjunct Instructor in Business
Adjunct Instructor in Criminal Justice
Director of The Center for Business, Entertainment and Sport Management, Distinguished Executive Faculty, Dean R. Sanders '47 School of Business
John currently serves in several capacities, including 31 years as play-by-play voice for Providence College men's basketball, Big East Conference and American Athletic Conference football and basketball play-by-play for ESPNU, ESPN Regional Television, the IMG Sports Network and the Big East & American Digital Networks; ACC football; and stadium voice of the New England Patriots. Previous work includes Inside the Big East and Golfing the World on ESPNU, Fox Sports Net, the stadium voice of the New England Revolution and additional regional sports networks and local TV stations; talk host for WOR 710 New York, the WEEI Radio Network in Boston, Providence and throughout New England; current host of This Week in the Big East syndicated nationally on Westwood One and Sirius/XM...and a former host on ESPN Radio and the NBC Sports Radio Network.  
John also serves as a featured columnist for two websites, Patriots.com and WEEI.com, and has authored a book on the history of radio in Rhode Island - "Rhode Island Radio" (Arcadia Publishing, 2012). A 1981 journalism graduate of the University of Texas at Austin, Rooke currently serves as Director of the Center for Business, Entertainment and Sport Management and as a Distinguished Executive Faculty member for Dean College in Franklin, MA.  Previously, he held a position as adjunct professor in journalism at one of the nation's top communication arts schools, Emerson College in Boston, where he was named one of the top sports broadcasting instructors in the country by the Sportscasters Talent Agency of America. John also serves as a commercial voice artist and as an auctioneer.
Previously, John has performed duties as a gubernatorial communications director, a program director and manager for a major communications company, a development officer for a children's charity, and as a television sports anchor for 25 years in several markets.     
Assistant Professor of Marketing
She earned her MBA with a Concentration in Marketing from Providence College in 2005 and is currently a resident in Franklin, MA. Prior to joining Dean, Kelly worked as a Vice President and Relationship Manager at Enterprise Bank, a full-service commercial bank headquartered in Massachusetts.  
Adjunct Instructor in Business, Head Men's Lacrosse Coach

Assistant Professor of Sport Management
Tammy earned her bachelor's degree from Bridgewater State and her master's in sport leadership from Northeastern University. She is currently the general manager and an owner of the New Bedford Bay Sox in the New England Collegiate Baseball League. She played professional women's baseball for the New Jersey Diamonds and played for the USA Women's Baseball Team. Tammy has over 15 years of experience in the sporting goods industry.
Adjunct Instructor in Criminal Justice
Adjunct Instructor in Communications
Jerry is an award-winning sports broadcaster. Best known for his former role as a play-by-play announcer for the Boston Red Sox, Trupiano has also called games for the Houston Astros, the Montreal Expos and several MLB, NFL, NBA and NCAA teams. In addition to his play-by-play broadcasting experience, Jerry has hosted several talk shows, including the weekend show on 98.5 The Sports Hub Radio in Boston. He was inducted into the Italian-American Sports Hall of Fame in 2003. He is a member of the Sports Advisory Board of St. Louis University, an Advisory Board Member of the PBS production, "Ballpark Stories" and Adjunct Professor of Communications at the University of Houston.