What is Business Management? Is it the Right Career for You?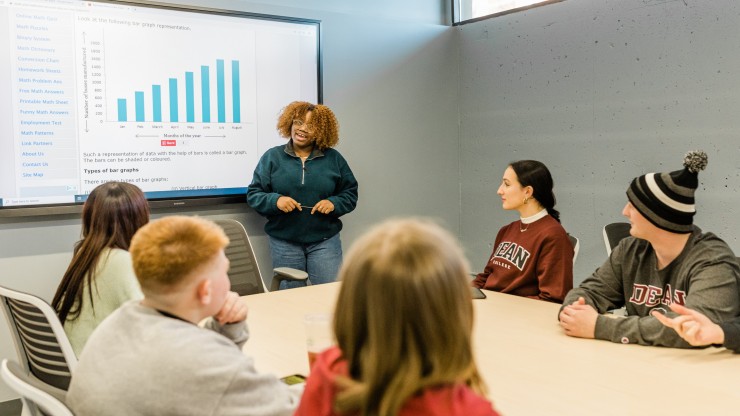 High school students who want to work in the business world in some capacity most likely consider a degree in business management to be the best way to get started, and they'd be right. The program is designed to teach students the skills that they need to succeed as a manager, small business owner, marketer, human resources employee and more.
But what else is included in the business management program? Are students set up for just about any career in the business world? How can you tell if this is the right career for you? Let's explore the possibilities of business management.
You Want a Degree That Covers a Lot of Topics
A business management degree is designed give students a solid background in and understanding of the business world. Due to this, there's an array of courses that make up the degree program, including subjects like finance, marketing, management, leadership, basic accounting and more. Essentially, the program sets students up for a career in any of these subjects. It even provides them with a path to getting an advanced degree in business, which they can take with them and use to move ahead in the field.
You See Yourself as a Leader
Some people are just natural leaders. If you've spent your life bossing around your younger siblings or simply preferred to play "management" instead of sports, setting up your friends as your "employees" while you told them what to do, then a career in business management might just be the right fit. Businesses need leaders, and even though you may find yourself starting out on the ground floor, if you work your way up the ladder, you'll find a place for your natural aptitude for leadership to shine.
You Find the Business World Interesting
The business world can be fascinating to those who love reading the Wall Street Journal and numerous other publications. If you find yourself paying attention to business news, keeping an eye on the stock market or enjoying all of those business publications, then a career in the field is right up your alley.
You Want Some Versatile Career Options
Not only do you learn a lot about various business-related subjects while studying business management, but the degree also sets you up for a number of different career options. Want to work as a retail manager? See yourself working behind a desk in human resources? Prefer to work for an advertising or marketing firm? With a degree in business management, you can do all of this and more. The versatility of this field is what makes it a great option.
Considering a Business Management Career?
If you want a career in business management, it all starts with the right degree. Our program includes numerous courses that will give students a solid understanding of the various facets of the business world and allows them to graduate with a degree that they can use in a number of different and exciting fields.