Take your craft and creative vision to the next level with a Bachelor in Fine Arts in Dance from Dean College.
The Bachelor of Fine Arts is the most rigorous undergraduate course of study for aspiring professional dancers. At the Joan Phelps Palladino School of Dance, you'll train under veteran performers, directors and choreographers who will prepare you for your big break.
Program Overview
Dance is movement with meaning. A professional dance education immerses you not only in the physical artistry of dance in all its forms but also in the history, theory and power of creative expression. Our conservatory-level training in ballet, jazz, tap, modern and related techniques, combined with targeted allied studies, will help you develop the skill and artistry necessary for a successful career as a performer or choreographer.
Choose from two specializations within the BFA program:
In the choreography track, you'll engage with each step of the choreographic process, and learn how to develop and communicate your own artistic vision. The performance track will hone your strength and discipline through conservatory-style training in the studio and on the stage.
Additionally, we spoke to our Performing Arts Athletic Trainer, Amanda Donahue, to find out more about how she provides athletic training services to students in our Dance and Theatre programs.
Click on the link below to view video:
Learn from the Best
For more than 50 years, Dean has been a nationally recognized educational center for dance. Our dedicated faculty and staff foster creativity, broaden perspectives, expand knowledge, develop proficiency and prepare you for excellence in the field of dance.
Beyond the Classroom
In addition to countless creative and performance opportunities on campus, you'll get invaluable industry experience.
Participate in a for-credit internship with a local or regional dance company or choreographer.
Travel the world (and improve your Spanish) as part of our life-changing DanceAbroad Argentina program in Buenos Aires, Argentina.
The Joan Phelps Palladino School of Dance has earned a reputation for producing truly gifted and hardworking young dancers. The BFA program takes the proud tradition of Dean College dance to a whole new level.
Uniquely Dean
Discover the unique programming that the Dean College Dance BFA program has to offer.
Begin performing and set out to create a body of work in your first semester.
Live music in class performed by talented local musicians.
Receive rigorous conservatory-style dance training enriched by a well-rounded liberal arts education.
Complete a for-credit internship with a professional dance company or choreographer.
Receive highly specialized injury prevention and care services, provided by a full-time certified and licensed athletic trainer who has extensive experience in working with dancers.
Find professional opportunities through Dean College's extensive dance alumni network.
Dean College has been recognized as part of the 2021 PLEXUSS Global Rankings #1 Best in Massachusetts offering Dance Programs.
Dean College was ranked #6 in Best Undergraduate Teaching in the 2021 U.S. News & World Report Best Regional Colleges, North category.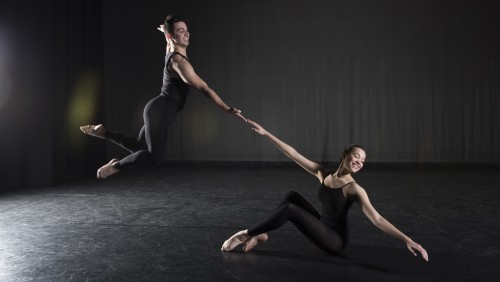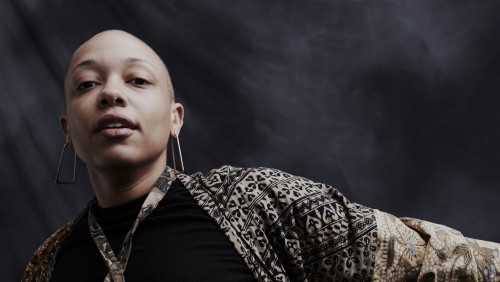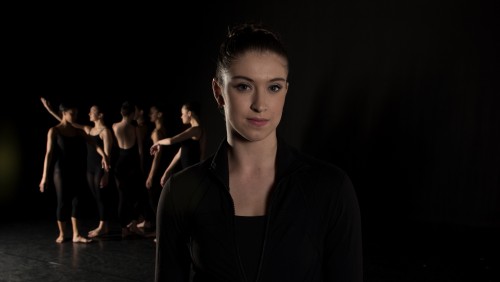 Degree Offerings
*The course listing below is based on the Bachelor of Fine Arts program.
| Course Number | Course Title | Credits |
| --- | --- | --- |
| DAN 111 | The Discipline of Dance | 2 |
| DAN 112 | The Profession of Dance | 2 |
| DAN 182 | Rhythmic Analysis | 3 |
| DAN 201 | Dance History l | 3 |
| DAN 204 | Dance Composition l | 3 |
| DAN 206 | Dance Pedagogy l | 3 |
| DAN 220 | The Business of the Biz | 1 |
| DAN 301 | Dance History ll | 3 |
| DAN 402 | Senior Project | 3 |
| DAN 131 | Dance Improvisation l | 1 |
| DAN 231 | Dance Improvisation ll | 1 |
| DAN X4X | Tap | 1 |
| DAN X5X | Ballet Technique | 8 |
| DAN X6X | Jazz Technique | 4 |
| DAN X7X | Modern Technique | 8 |
| DAN X24 | Rehearsal and Performance | 8 |
| DCA 100 | Campus Connections: Making the Transition | 1 |
| DCA 110 | Career Connections: Developing Your Brand | 1 |
| DCA 200 | Internship Connections: Creating Your Plan | 1 |
| DCA 300 | The Internship Experience | 3 |
| DCA 350 | Future Connections: Launching Your Career | 3 |
| DAN 304 | Dance Composition ll | 3 |
| DAN 483 | Dance Compsotion lll | 3 |
| DAN 385 | Film Survey in Dance | 3 |
| DAN 381 | Laban Movement Analysis | 3 |
| AMGT 112 | Theatre, Dance, and Performing Arts Management | 3 |
| THA 132 | Production and Design ll: Lighting | 2 |
| Course Number | Course Title | Credits |
| --- | --- | --- |
| ENG 111 | Composition l | 3 |
| ENG 112 | Composition ll | 3 |
| SPC 101 | Communication Fundamentals | 3 |
| MATH ELECTIVE | Core Mathematics Elective | 3 |
| BIO 175 | Anatomy Essentials | 4 |
| ARTS ELECTIVE | Core Distribution Arts Elective | 3 |
| NATURAL SCIENCES AND MATH ELECTIVE | Core Distribution Natural Sciences and Mathematics Elective | 3 |
| HUMANITIES ELECTIVE | Core Distribution Humanities Elective | 3 |
| SOCIAL SCIENCES ELECTIVE | Core Distribution Social Sciences Elective | 3 |
| COM 327 | Applied Professional Communication | 3 |
| UDLA ELE | Upper-Division Liberal Arts Electives | 9 |
| Course Number | Course Title | Credits |
| --- | --- | --- |
| ELE | Choreography Track Dance and Theatre Electives | 8 |
| Course Number | Course Title | Credits |
| --- | --- | --- |
| DAN 111 | The Discipline of Dance | 2 |
| DAN 112 | The Profession of Dance | 2 |
| DAN 182 | Rhythmic Analysis | 3 |
| DAN 201 | Dance History l | 3 |
| DAN 204 | Dance Composition l | 3 |
| DAN 206 | Dance Pedagogy l | 3 |
| DAN 220 | The Business of the Biz | 1 |
| DAN 301 | Dance History ll | 3 |
| DAN 402 | Senior Project | 3 |
| DAN 131 | Dance Improvisation l | 1 |
| DAN 231 | Dance Improvisation ll | 1 |
| DAN X4X | Tap | 1 |
| DAN X5X | Ballet Technique | 8 |
| DAN X6X | Jazz Technique | 4 |
| DAN X7X | Modern Technique | 8 |
| DAN X24 | Rehearsal and Performance | 8 |
| DCA 100 | Campus Connections: Making the Transition | 1 |
| DCA 110 | Career Connections: Developing Your Brand | 1 |
| DCA 200 | Internship Connections: Creating Your Plan | 1 |
| DCA 300 | The Internship Experience | 3 |
| DCA 350 | Future Connections: Launching Your Career | 3 |
| THA 315 | Acting Lab | 1 |
| ELE | Performance Track Dance and Theatre Electives | 9 |
| Course Number | Course Title | Credits |
| --- | --- | --- |
| ENG 111 | Composition l | 3 |
| ENG 112 | Composition ll | 3 |
| SPC 101 | Communication Fundamentals | 3 |
| MATH ELECTIVE | Core Mathematics Elective | 3 |
| BIO 175 | Anatomy Essentials | 4 |
| ARTS ELECTIVE | Core Distribution Arts Elective | 3 |
| NATURAL SCIENCES AND MATH ELECTIVE | Core Distribution Natural Sciences and Mathematics Elective | 3 |
| HUMANITIES ELECTIVE | Core Distribution Humanities Elective | 3 |
| SOCIAL SCIENCES ELECTIVE | Core Distribution Social Sciences Elective | 3 |
| COM 327 | Applied Professional Communication | 3 |
| UDLA ELE | Upper-Division Liberal Arts Electives | 9 |
| Course Number | Course Title | Credits |
| --- | --- | --- |
| DAN TECHNIQUE ELE | Dance Technique Courses (Ballet, Modern, Tap, Jazz, Hip Hop) | 15 |