Immerse yourself in the study of modern dance, ballet, jazz, hip-hop, tap and more with a major in dance from Dean College.
Raise the Barre
Dance offers a powerful path to creative expression and artistic fulfillment. A Bachelor of Arts in Dance from the Joan Phelps Palladino School of Dance at Dean College provides an ideal blend of purposeful liberal arts studies and conservatory-level training needed to prepare you for success, both on and off the stage.
Program Overview
Rigorous, well-rounded technical training with a purposeful liberal arts curriculum — ideal for those pursuing performance, choreography, teaching, studio management or other fields. This degree combines academic courses in dance history, dance composition, Laban Movement Analysis, dance pedagogy, writing for the arts, anatomy and kinesiology with conservatory-level training in all techniques. Starting in your first year, you'll have opportunities to perform, create and engage in real-world experiences.
You can choose a concentration in your area of interest:
Choreography
Dance Studies
Performance
Studio Management
Teaching
A liberal arts core will complement your training. You can also broaden your career options by adding a double-major or minor.
The only college in New England to offer both associate and bachelor's degree programs in dance, Dean also offers a Bachelor of Fine Arts in Dance.
Click on the below videos to learn more about the Dance Program.
Additionally, we spoke to our Performing Arts Athletic Trainer, Amanda Donahue, to find out more about how she provides athletic training services to students in our Dance and Theatre programs.
Click on the link below to view video:
Learn from the Best
For more than 50 years, Dean has been a nationally recognized educational center for dance. Our dedicated faculty and staff foster creativity, broaden perspectives, expand knowledge, develop proficiency and prepare you for excellence in the field of dance.
Beyond the Classroom
Starting your first year on campus, you'll have extensive opportunities to perform, choreograph and engage in the real-world experience.
The world-renowned Alvin Ailey American Dance Theater offers private auditions for Dean students interested in professional summer study.
Our dancers have participated in highly selective performances at the Kennedy Center, Joyce Theater and Ailey Citigroup Theater.
The Joan Phelps Palladino School of Dance participates in the American College Dance Festival (ACDF), where we've ranked in the top 30 schools nationally. Choreographic works by Dean students have been chosen for performance in the ACDF gala at the Kennedy Center in Washington, DC.
Study abroad in the vibrant capital city of Buenos Aires, Argentina, and enjoy intensive Spanish language immersion and concentrated studies in dance.
Our dance majors have interned at Jacob's Pillow, Lincoln Center, Battery Dance Company, Broadway Dance Center, Rhee Gold, Boston Ballet and the National Dance Education Organization. They've taught creative movement in public schools, worked side by side with our athletic trainer and helped spearhead new dance conventions.
Today, our graduates have successful careers as performers, choreographers, dance journalists, instructors, studio owners, directors, dance therapists and more.
Uniquely Dean
What makes our Dance program best of the breed?
First-year dance seminars that help you discover the relationship of dance to other fields of study and introduce possible career paths to help you design your future.
Live music in class performed by talented local musicians.
Participate in master classes with dancers from Boston Ballet, Cirque du Soleil, Alvin Ailey American Dance Theater, Broadway, Ballet West, The Martha Graham Dance Company, Complexions Dance company and many more.
Receive highly specialized injury prevention and care services, provided by a full-time certified and licensed athletic trainer who has extensive experience in working with dancers.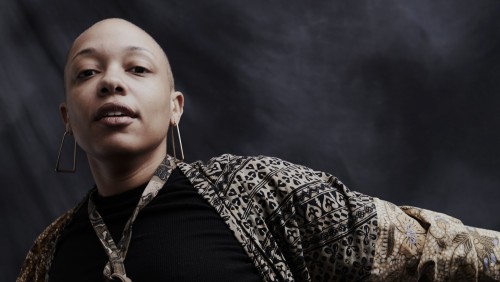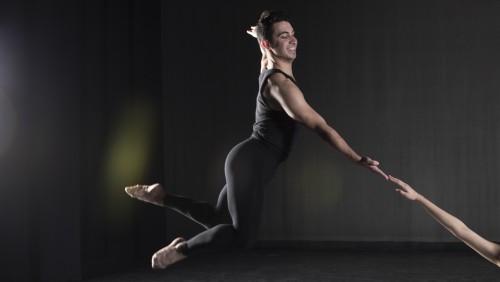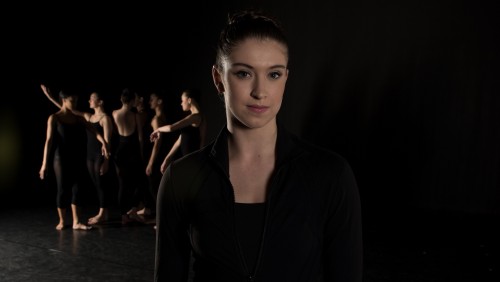 Degree Offerings
Bachelor's Degree*
Associate Degree 
Minor in Dance
*The course listing below is based on the Bachelor's Degree program.
| Course Number | Course Title | Credits |
| --- | --- | --- |
| DAN 111 | The Discipline of Dance | 2 |
| DAN 112 | The Profession of Dance | 2 |
| DAN 182 | Rhythmic Analysis | 3 |
| DAN 201 | Dance History l | 3 |
| DAN 204 | Dance Composition l | 3 |
| DAN 206 | Dance Pedagogy l | 3 |
| DAN 220 | The Business of the Biz | 1 |
| DAN 301 | Dance History l | 3 |
| DAN 402 | Senior Project | 3 |
| DAN 131 | Dance Improvisation l | 1 |
| DAN 132 | Pilates | 1 |
| DAN X5X | Ballet Technique | 7 |
| DAN X7X | Modern Technique | 7 |
| DAN X4X, DAN X6X, DAN X9X | Jazz, Tap and Hip Hop | 8 |
| DAN X24 | Rehearsal and Performance | 1 |
| DCA 100 | Campus Connections: Making the Transition | 1 |
| DCA 110 | Career Connections: Developing Your Brand | 1 |
| DCA 200 | Internship Connections: Creating Your Plan | 1 |
| DCA 300 | The Internship Experience | 3 |
| DCA 350 | Future Connections: Launching Your Career | 3 |
| DAN 210 | Creative Movement for Children | 3 |
| DAN 304 | Dance Composition ll | 3 |
| DAN 306 | Dance Pedagogy ll | 3 |
| DAN 385 OR DAN 381 | Film Survey in Dance or Laban Movement Analysis | 3 |
| EDU 103 or EDU 111 | Foundations of Education or Introduction to Early Childhood Education | 3 |
| PSY 111 | General Psychology | 3 |
| PSY 211 | Child Development | 3 |
| ELE | Electives | 3 |
| Course Number | Course Title | Credits |
| --- | --- | --- |
| ENG 111 | Composition l | 3 |
| ENG 112 | Composition ll | 3 |
| SPC 101 | Communication Fundamentals | 3 |
| MATH ELECTIVE | Core Mathematics Elective | 3 |
| BIO 175 | Anatomy Essentials | 4 |
| ARTS ELECTIVE | Core Distribution Arts Elective | 3 |
| NATURAL SCIENCES AND MATH ELECTIVE | Core Distribution Natural Sciences and Mathematics Elective | 3 |
| HUMANITIES ELECTIVE | Core Distribution Humanities Elective | 3 |
| SOCIAL SCIENCES ELECTIVE | Core Distribution Social Sciences Elective | 3 |
| COM 327 | Applied Professional Communication | 3 |
| UDLA ELE | Upper-Division Liberal Arts Electives | 9 |
| Course Number | Course Title | Credits |
| --- | --- | --- |
| ELE | Electives | 24 |
| Course Number | Course Title | Credits |
| --- | --- | --- |
| DAN 111 | The Discipline of Dance | 2 |
| DAN 112 | The Profession of Dance | 2 |
| DAN 182 | Rhythmic Analysis | 3 |
| DAN 201 | Dance History l | 3 |
| DAN 204 | Dance Composition l | 3 |
| DAN 206 | Dance Pedagogy l | 3 |
| DAN 220 | The Business of the Biz | 1 |
| DAN 301 | Dance History l | 3 |
| DAN 402 | Senior Project | 3 |
| DAN 131 | Dance Improvisation l | 1 |
| DAN 132 | Pilates | 1 |
| DAN X5X | Ballet Technique | 7 |
| DAN X7X | Modern Technique | 7 |
| DAN X4X, DAN X6X, DAN X9X | Jazz, Tap and Hip Hop | 8 |
| DAN X24 | Rehearsal and Performance | 1 |
| DCA 100 | Campus Connections: Making the Transition | 1 |
| DCA 110 | Career Connections: Developing Your Brand | 1 |
| DCA 200 | Internship Connections: Creating Your Plan | 1 |
| DCA 300 | The Internship Experience | 3 |
| DCA 350 | Future Connections: Launching Your Career | 3 |
| DAN X24 | Rehearsal and Performance | 5 |
| DAN 205 | Partnering Techniques | 1 |
| DAN 231 | Dance Improvisation ll | 1 |
| DAN 304 | Dance Composition ll | 3 |
| DAN 385 | Film Survey in Dance | 3 |
| THA 132 | Production and Design ll: Lighting | 2 |
| ELE | Electives | 9 |
| Course Number | Course Title | Credits |
| --- | --- | --- |
| ENG 111 | Composition l | 3 |
| ENG 112 | Composition ll | 3 |
| SPC 101 | Communication Fundamentals | 3 |
| MATH ELECTIVE | Core Mathematics Elective | 3 |
| BIO 175 | Anatomy Essentials | 4 |
| ARTS ELECTIVE | Core Distribution Arts Elective | 3 |
| NATURAL SCIENCES AND MATH ELECTIVE | Core Distribution Natural Sciences and Mathematics Elective | 3 |
| HUMANITIES ELECTIVE | Core Distribution Humanities Elective | 3 |
| SOCIAL SCIENCES ELECTIVE | Core Distribution Social Sciences Elective | 3 |
| COM 327 | Applied Professional Communication | 3 |
| UDLA ELE | Upper-Division Liberal Arts Electives | 9 |
| Course Number | Course Title | Credits |
| --- | --- | --- |
| ELE | Electives | 24 |
| Course Number | Course Title | Credits |
| --- | --- | --- |
| DAN 111 | The Discipline of Dance | 2 |
| DAN 112 | The Profession of Dance | 2 |
| DAN 182 | Rhythmic Analysis | 3 |
| DAN 201 | Dance History l | 3 |
| DAN 204 | Dance Composition l | 3 |
| DAN 206 | Dance Pedagogy l | 3 |
| DAN 220 | The Business of the Biz | 1 |
| DAN 301 | Dance History l | 3 |
| DAN 402 | Senior Project | 3 |
| DAN 131 | Dance Improvisation l | 1 |
| DAN 132 | Pilates | 1 |
| DAN X5X | Ballet Technique | 7 |
| DAN X7X | Modern Technique | 7 |
| DAN X4X, DAN X6X, DAN X9X | Jazz, Tap and Hip Hop | 8 |
| DAN X24 | Rehearsal and Performance | 1 |
| DCA 100 | Campus Connections: Making the Transition | 1 |
| DCA 110 | Career Connections: Developing Your Brand | 1 |
| DCA 200 | Internship Connections: Creating Your Plan | 1 |
| DCA 300 | The Internship Experience | 3 |
| DCA 350 | Future Connections: Launching Your Career | 3 |
| DAN 313 | Performance Theory and Criticism | 3 |
| DAN 380 | Research Methods in the Performing Arts | 3 |
| ENG 219 | Introduction of Journalism | 3 |
| ENG 222 | Creative Writing: Non-Fiction | 3 |
| COM 211 OR ENG 331 | Media Writing or Writing for the Arts and Entertainment World | 3 |
| LAS 415 | Critical Theory | 3 |
| ELE | Electives | 6 |
| Course Number | Course Title | Credits |
| --- | --- | --- |
| ENG 111 | Composition l | 3 |
| ENG 112 | Composition ll | 3 |
| SPC 101 | Communication Fundamentals | 3 |
| MATH ELECTIVE | Core Mathematics Elective | 3 |
| BIO 175 | Anatomy Essentials | 4 |
| ARTS ELECTIVE | Core Distribution Arts Elective | 3 |
| NATURAL SCIENCES AND MATH ELECTIVE | Core Distribution Natural Sciences and Mathematics Elective | 3 |
| HUMANITIES ELECTIVE | Core Distribution Humanities Elective | 3 |
| SOCIAL SCIENCES ELECTIVE | Core Distribution Social Sciences Elective | 3 |
| COM 327 | Applied Professional Communication | 3 |
| UDLA ELE | Upper-Division Liberal Arts Electives | 9 |
| Course Number | Course Title | Credits |
| --- | --- | --- |
| ELE | Electives | 24 |
| Course Number | Course Title | Credits |
| --- | --- | --- |
| DAN 111 | The Discipline of Dance | 2 |
| DAN 112 | The Profession of Dance | 2 |
| DAN 182 | Rhythmic Analysis | 3 |
| DAN 201 | Dance History l | 3 |
| DAN 204 | Dance Composition l | 3 |
| DAN 206 | Dance Pedagogy l | 3 |
| DAN 220 | The Business of the Biz | 1 |
| DAN 301 | Dance History l | 3 |
| DAN 402 | Senior Project | 3 |
| DAN 131 | Dance Improvisation l | 1 |
| DAN 132 | Pilates | 1 |
| DAN X5X | Ballet Technique | 7 |
| DAN X7X | Modern Technique | 7 |
| DAN X4X, DAN X6X, DAN X9X | Jazz, Tap and Hip Hop | 8 |
| DAN X24 | Rehearsal and Performance | 1 |
| DCA 100 | Campus Connections: Making the Transition | 1 |
| DCA 110 | Career Connections: Developing Your Brand | 1 |
| DCA 200 | Internship Connections: Creating Your Plan | 1 |
| DCA 300 | The Internship Experience | 3 |
| DCA 350 | Future Connections: Launching Your Career | 3 |
| DAN 210 | Creative Movement for Children | 3 |
| DAN 306 | Dance Pedagogy ll | 3 |
| BUS 123 | Foundations of Business | 3 |
| BUS 230 OR BUS 235 | Principles of Management or Principles of Marketing | 3 |
| AMGT 203 OR AMGT 305 | Venture and Facilitiy Management or Principles and Foundations of Not-For-Profit Fundraising | 3 |
| ELE | Electives | 9 |
| Course Number | Course Title | Credits |
| --- | --- | --- |
| ENG 111 | Composition l | 3 |
| ENG 112 | Composition ll | 3 |
| SPC 101 | Communication Fundamentals | 3 |
| MATH ELECTIVE | Core Mathematics Elective | 3 |
| BIO 175 | Anatomy Essentials | 4 |
| ARTS ELECTIVE | Core Distribution Arts Elective | 3 |
| NATURAL SCIENCES AND MATH ELECTIVE | Core Distribution Natural Sciences and Mathematics Elective | 3 |
| HUMANITIES ELECTIVE | Core Distribution Humanities Elective | 3 |
| SOCIAL SCIENCES ELECTIVE | Core Distribution Social Sciences Elective | 3 |
| COM 327 | Applied Professional Communication | 3 |
| UDLA ELE | Upper-Division Liberal Arts Electives | 9 |
| Course Number | Course Title | Credits |
| --- | --- | --- |
| ELE | Electives | 24 |