Criminal Justice and Homeland Security
Prepare for a high-powered career in domestic or international security with a major in criminal justice and homeland security from Dean College.
Prepare to work in the dynamic world of national and international security and business. As a criminal justice and homeland security major at Dean, you'll develop an understanding of core principles in the field and learn to tackle evolving cyber-related security threats.
Program Overview
From local businesses to international consulting, criminal justice and homeland security boast some of today's highest-growth jobs.
The criminal justice and homeland security program at Dean College gives you the knowledge and insights you need to succeed in this growing profession. Every course has a practical application. Faculty members are also practitioners, giving you plenty of real-world insights. You'll learn:
Core principles of national and international criminal justice and homeland security management
Strong leadership skills needed to manage security-related operations and activities
Principles of security systems, equipment, technologies and cybersecurity
Emergency response and security plans for major events
Beyond the Classroom
You'll have ample opportunity to practice your skills in real-world settings and interact with working professionals.
Complete an internship on campus or in the community.
Solve real criminal justice or homeland security challenges for local companies as a consultant.
Learn from field practitioners who offer insights and share their experiences through the Dean Leadership Institute.
A bachelor's degree in criminal justice and homeland security prepares you to enter graduate school or start a career in a fast-growing area such as:
Department of Homeland Security
FBI
U.S. intelligence community
Federal, state and local law enforcement agencies
Emergency response
Private and nonprofit groups
Corporate security
Uniquely Dean
Discover the unique programming that the Dean College Criminal Justice and Homeland Security program has to offer.
Integrate theoretical learning with hands-on experience in the field.
Interact with security field practitioners in the classroom, including New England Patriots and New England Revolution security executives. 
Work with professors who are also experienced practitioners. 
Enjoy access to Gillette Stadium and other Kraft Sports + Entertainment facilities as a laboratory for learning.
Primary engagement with The Center for Business, Entertainment and Sport Management
Dean College was ranked #6 in Best Undergraduate Teaching in the 2021 U.S. News & World Report Best Regional Colleges, North category.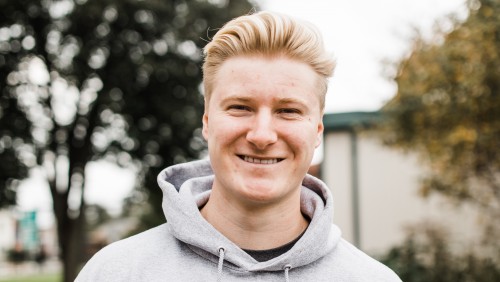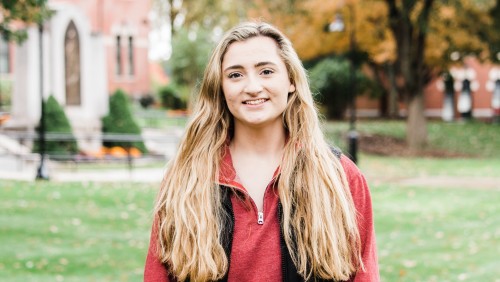 Degree Offerings
Bachelor's Degree*
Associate Degree
*The course listing below is based on the Bachelor's Degree program.
| Course Number | Course Title | Credits |
| --- | --- | --- |
| CRM 110 | Introduction to Criminal Justice | 3 |
| CRM 205 | Criminology: Theories of Crime | 3 |
| CRM 218 | Law Enforcement and Society | 3 |
| CRM CS 304 | White Collar Crime | 3 |
| HLS 330 | Certified Aggression Manager | 3 |
| HLS 401 | Crisis and Emergency Response Systems | 3 |
| DCA 100 | Campus Connections: Making the Transition | 1 |
| DCA 110 | Career Connections: Developing Your Brand | 1 |
| DCA 200 | Internship Connections: Creating Your Plan | 1 |
| DCA 300 | The Internship Experience | 9 |
| DCA 350 | Future Connections: Launching Your Career | 3 |
| CRM 231 | Courts and Criminal Procedures | 3 |
| CRM 313 | Corrections | 3 |
| CRM 324 | Juvenile Justice | 3 |
| CRM 452 | Criminal Investigations | 3 |
| CRM CS 100 | Introduction to Cybersecurity | 3 |
| CRM CS 102 | Cybersecurity Defense in Depth | 3 |
| CRM CS 405 | Cybersecurity Investigations and Case Study | 3 |
| PSY 111 | General Psychology | 3 |
| Course Number | Course Title | Credits |
| --- | --- | --- |
| ENG 111 | Composition l | 3 |
| ENG 112 | Composition ll | 3 |
| SPC 101 | Communication Fundamentals | 3 |
| MATH ELECTIVE | Core Mathematics Elective | 3 |
| LAB SCIENCE ELECTIVE | Core Lab Science Elective | 4 |
| ARTS ELECTIVE | Core Distribution Arts Elective | 3 |
| NATURAL SCIENCES AND MATH ELECTIVE | Core Distribution Natural Sciences and Mathematics Elective | 3 |
| HUMANITIES ELECTIVE | Core Distribution Humanities Elective | 3 |
| SOC 113 | Introduction to Sociology | 3 |
| COM 327 | Applied Professional Communication | 3 |
| UDLA ELE | Upper-Division Liberal Arts Electives | 9 |
| Course Number | Course Title | Credits |
| --- | --- | --- |
| ELE | Electives | 24 |
| Course Number | Course Title | Credits |
| --- | --- | --- |
| CRM 110 | Introduction to Criminal Justice | 3 |
| CRM 205 | Criminology: Theories of Crime | 3 |
| CRM 218 | Law Enforcement and Society | 3 |
| CRM CS 304 | White Collar Crime | 3 |
| HLS 330 | Certified Aggression Manager | 3 |
| HLS 401 | Crisis and Emergency Response Systems | 3 |
| DCA 100 | Campus Connections: Making the Transition | 1 |
| DCA 110 | Career Connections: Developing Your Brand | 1 |
| DCA 200 | Internship Connections: Creating Your Plan | 1 |
| DCA 300 | The Internship Experience | 9 |
| DCA 350 | Future Connections: Launching Your Career | 3 |
| HLS 126 | Security and Risk Management | 3 |
| HLS 305 | Security Systems Planning and Operations | 3 |
| HLS 310 | Emergency Management Planning | 3 |
| HLS 495 | Vulnerabilities and Threats | 3 |
| ACCT 103 OR ECO 150 | Financial Accounting or Principles of Economics | 3 |
| BUS 123 | Foundations of Business | 3 |
| BUS 230 | Principles of Management | 3 |
| BUS 341 | Data Analysis and Decision Making | 3 |
| Course Number | Course Title | Credits |
| --- | --- | --- |
| ENG 111 | Composition l | 3 |
| ENG 112 | Composition ll | 3 |
| SPC 101 | Communication Fundamentals | 3 |
| MATH ELECTIVE | Core Mathematics Elective | 3 |
| LAB SCIENCE ELECTIVE | Core Lab Science Elective | 4 |
| ARTS ELECTIVE | Core Distribution Arts Elective | 3 |
| NATURAL SCIENCES AND MATH ELECTIVE | Core Distribution Natural Sciences and Mathematics Elective | 3 |
| HUMANITIES ELECTIVE | Core Distribution Humanities Elective | 3 |
| SOCIAL SCIENCE ELECTIVE | Core Distribution Social Sciences Elective | 3 |
| COM 327 | Applied Professional Communication | 3 |
| UDLA ELE | Upper-Division Liberal Arts Electives | 9 |
| Course Number | Course Title | Credits |
| --- | --- | --- |
| ELE | Electives | 24 |